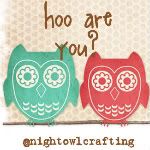 1.What was your favorite meal growing up?
How do I narrow it down to one? After all, I'm a food-a-holic!!!
;)
But...my Mom used to fry potatoes with onions....and I LOVED those. My Mom cooked supper every single night and had it on the table when Daddy got home from work. She was a better homemaker than I am!!!
:(
2. What is your favorite month?
I would probably choose April....because it's springtime....and our anniversary is in April
(coming upon 34 years!!!)
:)
3. What store is most represented in your wardrobe?
Does Goodwill and other thrift stores count?!?!
4. How many times do you go to the movie theater each month/year?
I truly can't remember how long it's been since we've gone out to the movies. Isn't that sad?
5. Fill in the blank - I've never been able to________.
If I have to list only one thing....then it's gonna be whistle thru my fingers....I've always wanted to be able to do that!!!
So looking forward to everybody else's answers!!!
In His Most Precious Love....and with mine!!!