One of our sweet grand-boys played this for me on the piano recently and it brought back such sweet memories of the little Baptist church I grew up in, singing out of the "red-back hymnal".
I thought it'd be perfect to share with Y'all today!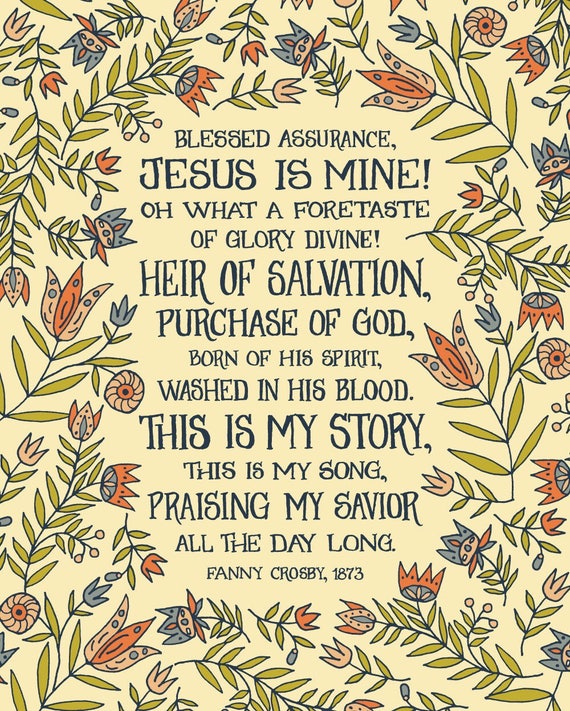 "D
o you know that if at birth I had been able to make one petition, it would have been that I was born blind?"
said the poet, who had been able to see only for her first six weeks of life.
"Because when I get to heaven, the first face that shall ever gladden my sight will be that of my Savior."
~~~Fanny Crosby ~~~