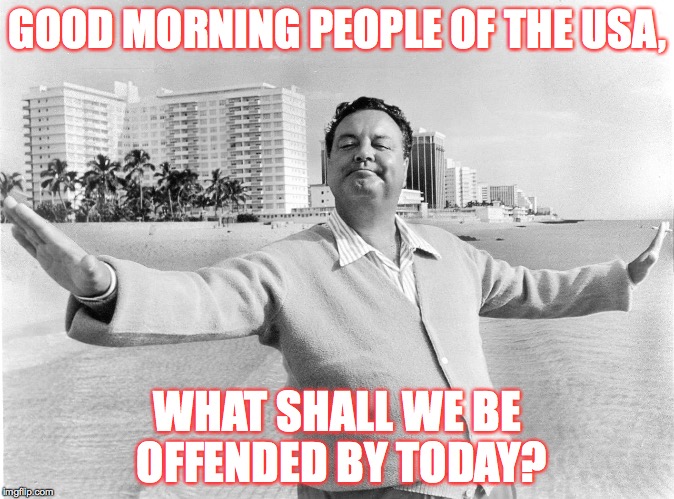 I saw this little sign and had to laugh.
But, oh the truth in the humor, right?
Are y'all as tired as I am over all the political debates and squabbles and back-stabbing and name calling? Are you tired of young punks (can I get in trouble for saying that?) refusing to honor the American flag and our National Anthem? Are you tired of every single time you turn on the news it's yet another disaster, shooting, racist remark, or whatever might be the offense of the day? Are you just plain tired of all the negativity, people never seeing the blessings that God gives each and every single day? I guess since I'm tired of all these things I'm one of those "offended", too.
Please know I'm not down-playing any of those things, but sometimes I'd just like to go back to the days when I was growing up and the world was such a nicer place to live in. People went to church and loved each other and kids played outside until dark and cell phones hadn't even been thought of and there was no Instagram, or Facebook and the words "social media" weren't even in our vocabulary. We visited family and sat around and talked and went to drive-in movies. We planted gardens and canned veggies in the summertime and it seemed that all was right with the world.
I know I'm not in this boat alone.....
Sigh.....
if only it were that easy.