Do you ever have an idea and it seems to come out of nowhere and you surprise yourself at just how smart you must be to come up with that? I've come to realize that my feeble mind that's so filled with "stuff" these days isn't really capable of those "light bulb" moments on its own. During my prayer this morning, I was thanking God for planting those ideas in my mind and how grateful I am for His wisdom and discernment. Y'all, I hadn't much more than said Amen when I was led to this verse of scripture as part of my daily devotion.....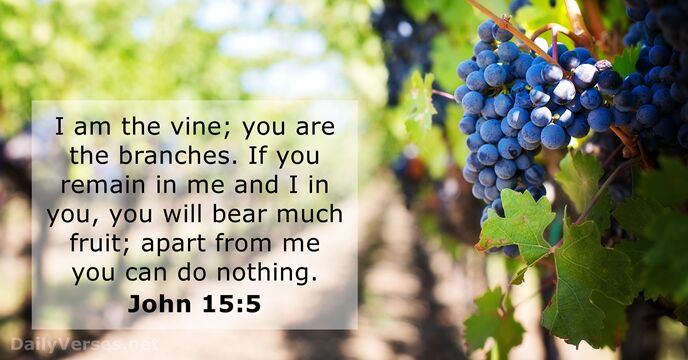 It was truly a WOW moment for me as I realized that this verse was a confirmation of what I had just prayed.
Apart from HIM I can do NOTHING -
that includes having brilliant ideas!
I just want to say how full of THANKS I am on this chilly Thursday morning,
especially for the love of Jesus!