I've been asking the Lord to speak to me when I do my devotionals by pointing out a certain word for me to "ponder" on. I then look up scripture that pertains to that particular word, or subject. Last Friday, the word I felt stood out to me was "delay".....
which also means "wait"......
so "wait" was it!
Here are a few verses of scripture that pertain to waiting.....
Psalm 40:1

,

Psalm 62:5

,

Micah 7:7

,

Luke 12:37

,

Romans 8:23

,

Hebrews 9:2

8
After looking up these verses,
it dawned on me......
that God already had me "waiting".
I had plans to go out because of a really bad case of cabin fever from being cooped up because of the weather.
A family member was having something shipped to our address and I was going to have to "wait" for delivery because I had to sign for it.
Later in the day,
when I found out the delivery wouldn't happen because of weather conditions,
I called a friend to see if I could go ahead and do something for her she had asked.....
but she wanted me to "wait" 'till Saturday.
I was so excited about getting to at least go to a fast food restaurant when Pappy got home from work, but we had something that required repairing immediately and Pappy had to work on that Friday evening.
My getting out of the house didn't happen until Saturday.....
because I had to wait!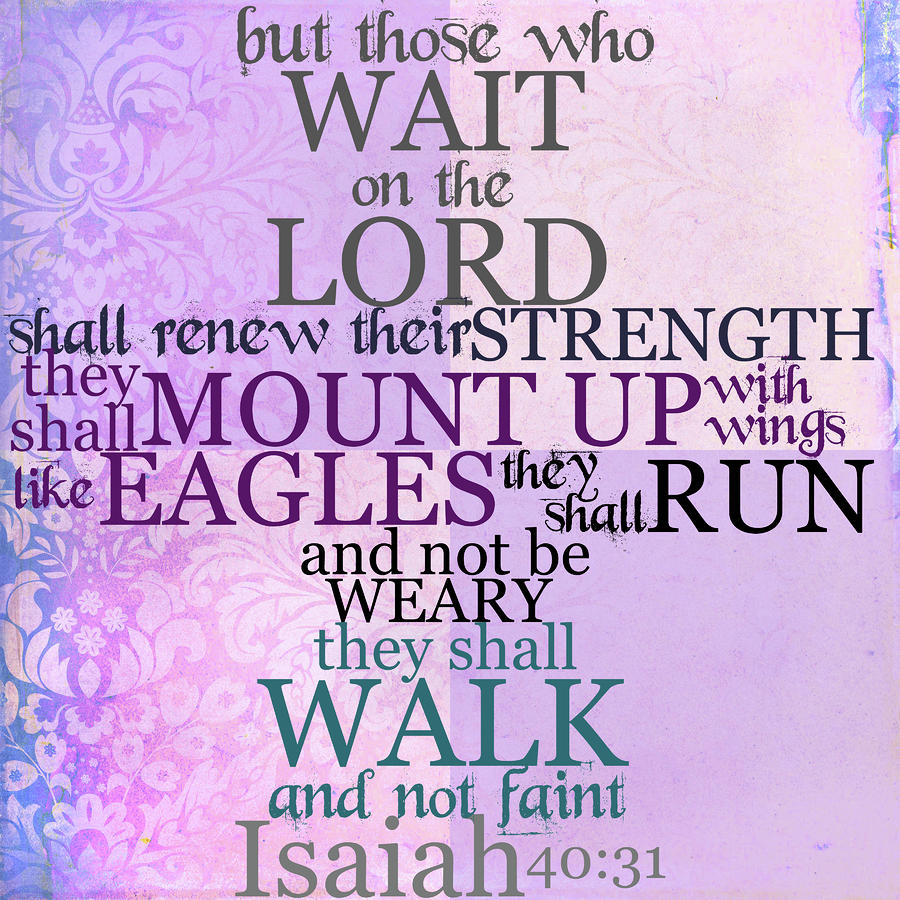 And, then just yesterday morning,
I had started writing this post and stopped and saved it and went to wash dishes. I turned on the radio and listened to a sermon by Dr. David Jeremiah.....
and guess what the topic was?
Yes.....
it was all about WAITING!
So, what's God been speaking to you about lately?
Breathing in Grace,