The temptations in your life are no different from what others experience.
He will not allow the temptation to be more than you can stand.
he will show you a way out so that you can endure.
Not a very good picture that was taken right before I began an on-line weight loss challenge a year ago.....
Recently.....
Forty-three pounds since this time last year and
over sixty since my highest weight.
T
o GOD be the glory
because I truly give Him ALL the credit.
This is the longest period of time that I can remember that I've been able to lose and keep the weight off......
and again, that's totally a GOD-thing!
So whether you eat or drink,
do it all for the glory of God.
Benefits:
feeling better physically
increased stamina
pressure taken off my knees
getting more exercise
better self esteem
(still working on this one)
lowered BP and triglycerides
eating healthier
drinking LOTS of water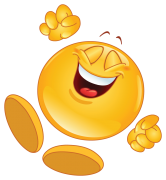 Downfall:
losing weight ages an already old(er) woman!
I've just gotta realize that the good outweighs the bad.
He fills my life with good things.
My youth is renewed like the eagle's!
HOPE everybody has an awesome weekend!